The 5 best places to watch the sunset in Salou
Salou can captivate you not only with its beaches and ambiance but also with its sunsets.
When the sun bids farewell on the horizon, the sky and the sea of the municipality are tinged with orange and pink hues that will leave you speechless.
In this article, we reveal four stunning spots from where you can enjoy the best sunset.
Mirador de la Bocana. Located next to Espigó del Moll, it offers spectacular views of the coast. It might be one of the lesser-known viewpoints, but it's ideal for watching the sunset.
Don't forget to bring your camera! This place is perfect for capturing photographs of the sunset.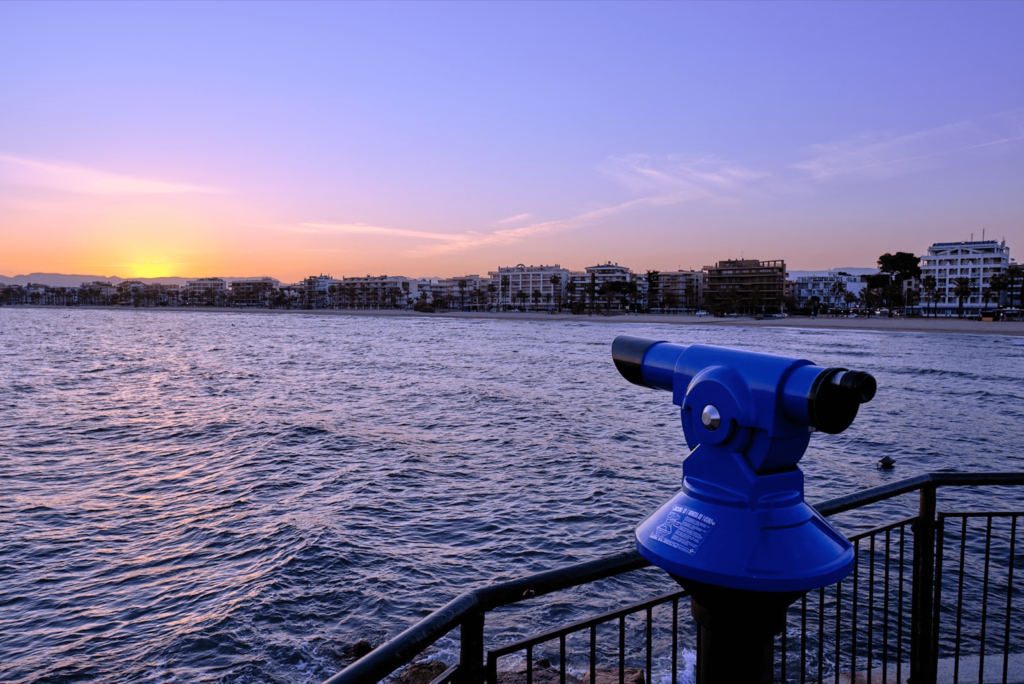 Pilons. This is another of the best places to observe the sunset.
Since 1998, it has been home to a spectacular monument by Antoni Rosselló Til, symbolizing a sail facing the wind in honor of its fishing past.
Moreover, if you enjoy gastronomy, this area offers a wide variety of restaurants with both local and international cuisine.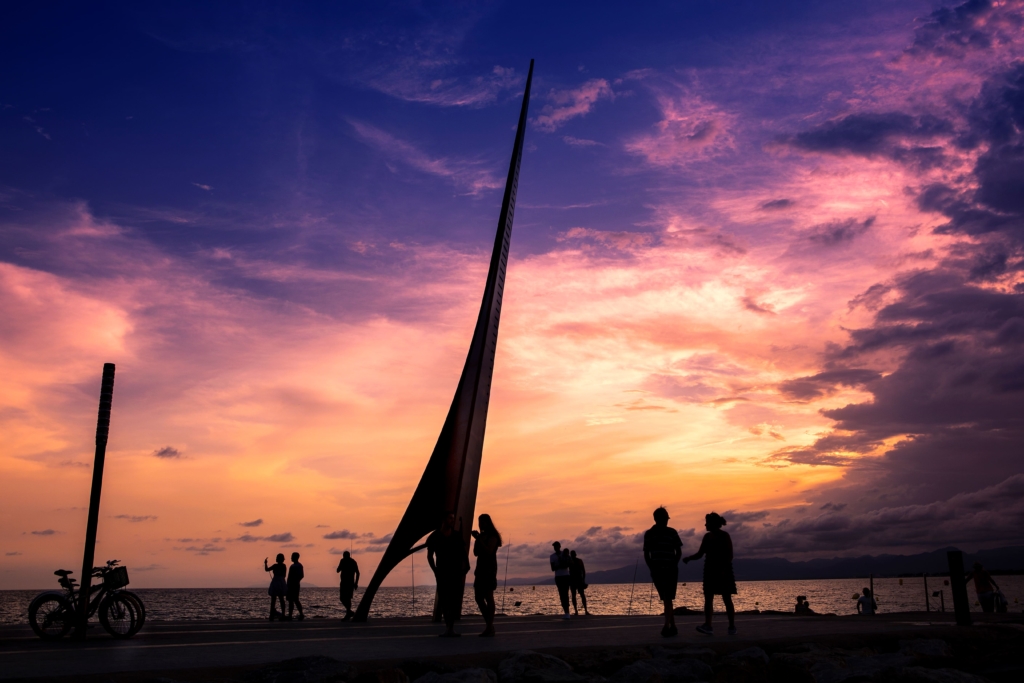 Mirador Punta del Po-roig. This viewpoint is a stunning location to witness the sun hiding on the horizon of the Mediterranean Sea.
It is located halfway along the Coastal Path Route, between Llenguadets Cove and Capellans Beach.
At the summit, there are two nests of machine guns from the Spanish Civil War. Their purpose was to prevent possible attacks from the sea or landings.
Additionally, on the rocky point of this place, you will find three wooden platforms, where you can sit and nibble on some food while contemplating the sunset.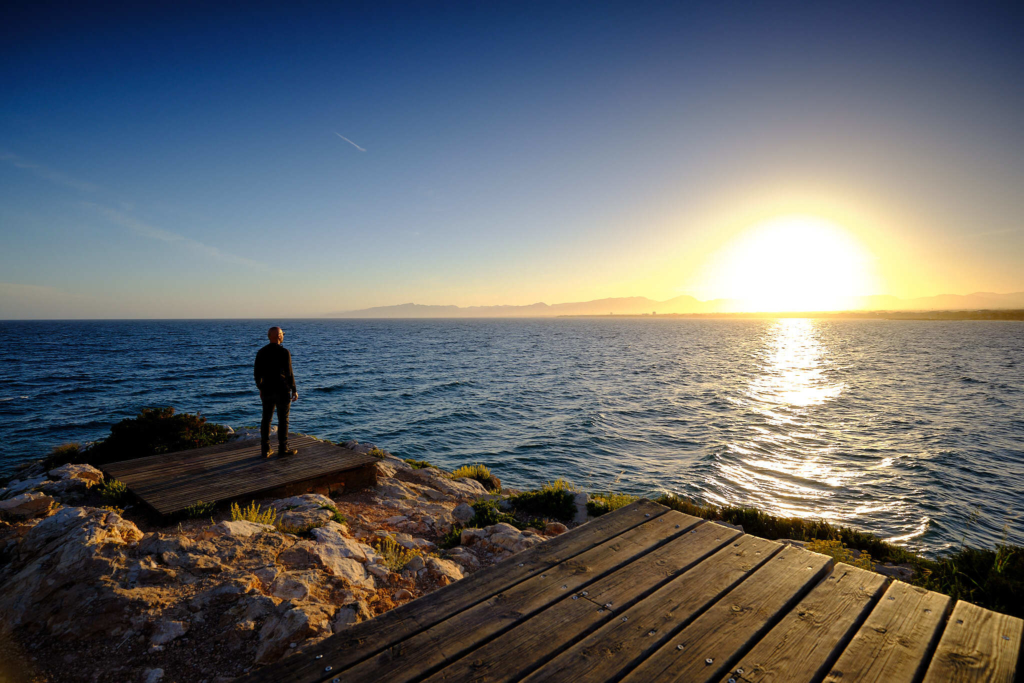 Punta Prima. If you love nature, this is your ideal spot! Surrounded by pine trees and featuring the perfect combination of rocks and sea.
With views of Penya Tallada Cove and the soothing sound of the sea in the background, this viewpoint is a unique corner from which to contemplate the sunset.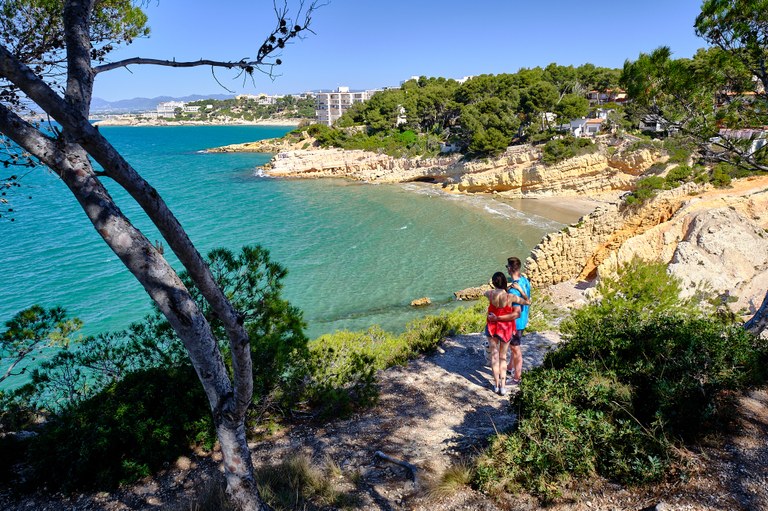 Mirador de la Punta del Cavall. It is the most pronounced promontory, allowing you to enjoy breathtaking panoramic views of the entire coast.
It is a visually interesting spot, both for its views and natural surroundings. It is a rocky promontory that extends about 2 km from the coastline and rises 75 meters above sea level.
Moreover, it has several wooden platforms where you can sit and even have a picnic while enjoying the sunset, similar to the Mirador Punta del Po-roig.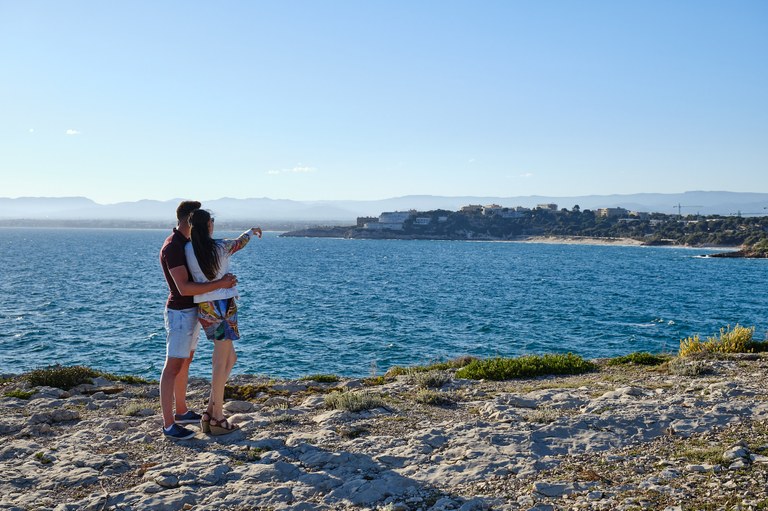 Don't hesitate to explore these corners during your visit to Salou. Its sunsets will undoubtedly captivate you!