Enjoy the Gastronomic Days of the Squid 2021
In Salou there are always a thousand things to do and enjoy! And this month was not going to be less, because from November 19 to December 5 will be held the Squid Gastronomic Days, which this year 2021 premieres its 35th edition.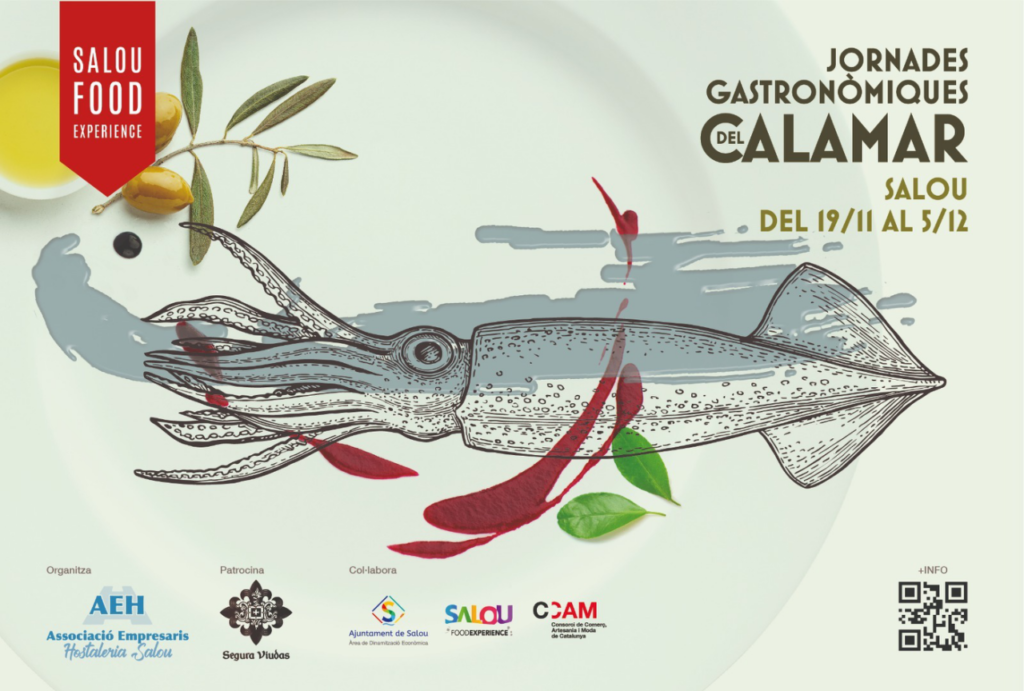 Gastronomic Days of the Squid "del Mar a la Taula"
As a coastal town with fishing origins, squid is one of the products we value most. With it delicious dishes are created; from tapas rations to Michelin star worthy recipes.
The restaurants participating in the Gastronomic Days of Squid "del Mar a la Taula" are already in charge of proving it.
The participating establishments are the following:
El Totxo Taverna (c/ Barcelona, 40)
Taberna El Tirador (c/ Ciutat de Reus, 1)
El Galeon Restaurant (c/ Valls, 8)
O Mar Restaurant (av. Carles Buïgas, 29)
Restaurant Castillo de Javier (av. Carles Buïgas, 29)
Cook and Travel Restaurant (c/ Llevant, 5)
Restaurant Deliranto (c/ Llevant, 7)
Malapecora Restaurant (Via Augusta, 14)
Asador Córcega Restaurant (c/ Major, 31)
Restaurant D'Albert (Espigó del Moll, s/n)
Casa Soler (Av. de la Diputació, 197)
4R Casablanca (passeig Miramar, 12)
Bufacaldos (passeig Miramar, 40)
All of them will offer well cared elaborations, both in aesthetics and taste, to taste this delicious mollusk in all its forms, and here you can download the booklet of the Jornades del Calamar.
The Squid Festival
And speaking of squid, it is a product that the closer and fresher, the better. That is why the Squid Festival is also celebrated from 22 to 27 November.
Five days in which fishermen and fishing enthusiasts of Salou will compete to show who is the most skillful catching this mollusk, which will then be used as raw material in the dishes of the Gastronomic Days of Squid 2021.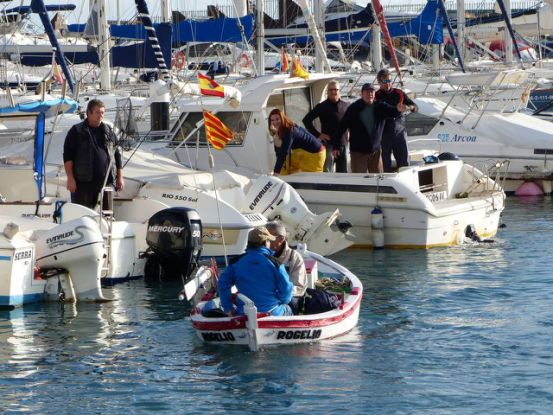 If you have been left with more desire for gastronomy in Salou, you can not miss the Tasta Salou. This event is held every Thursday night with the best recipes from the restaurants of Salou; dish and drink for only 5 €!
Now that you know everything that offers you the gastronomy of the capital of the Costa Daurada, are you going to miss it?