Enjoy the Fountains of Salou
Passeig Jaume I offers, every summer, a spectacular blend of water, lights and colours you can't miss: join us to discover the Salou Fountains!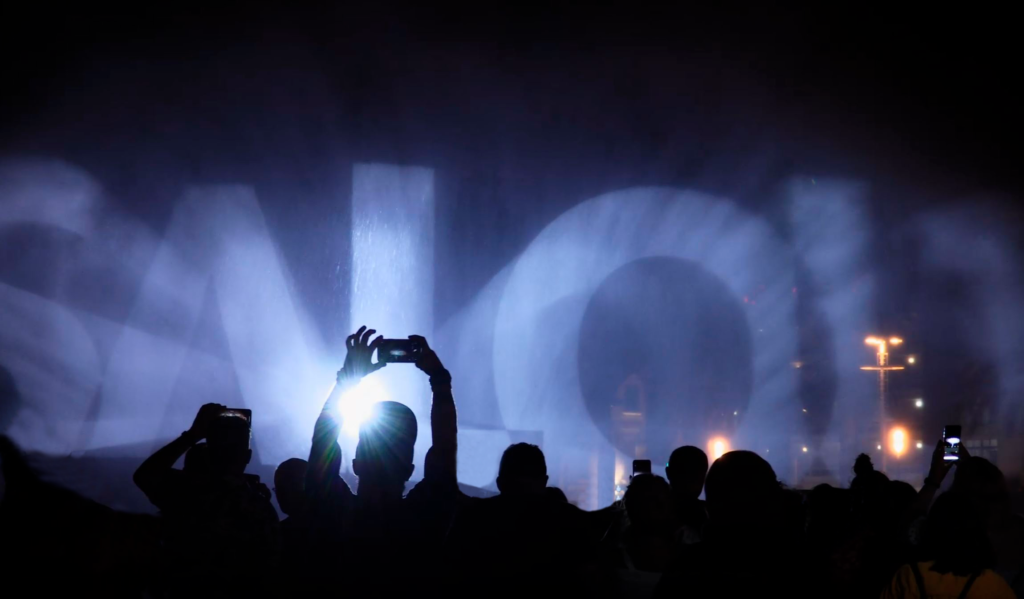 First of all, we find the so-called Cybernetic Fountain, located just by Espigó del Moll, opposite Salou's Tourism Board building. A small artificial pond welcomes a number of lined-up water pumps that end up meeting a small bridge, designed so that kids and adults can walk under some incredible water streams; undoubtedly, a proper thrill.
Besides, and for 15 minutes, you can enjoy an amazing show of water, lights and music in the evening, after savouring a delicious dinner in any of the restaurants in Salou.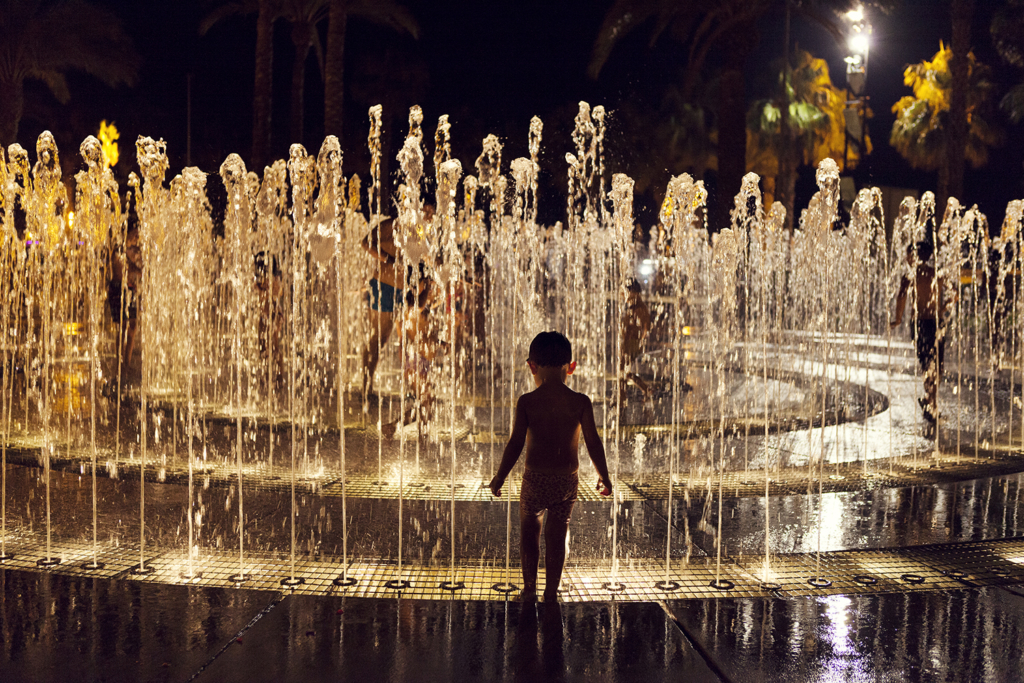 Walking East, we find the legendary Labyrinth Fountain, made by a number of water geysers that create a circular maze, where kids can enjoy a unique experience, playing with the water, especially during the hottest months of the year.
Plus, just 50 metres from it, you'll find one of the biggest icons in our town: Salou's landmark, a true opportunity to share your photo on social media using the hashtag #VisitSalou.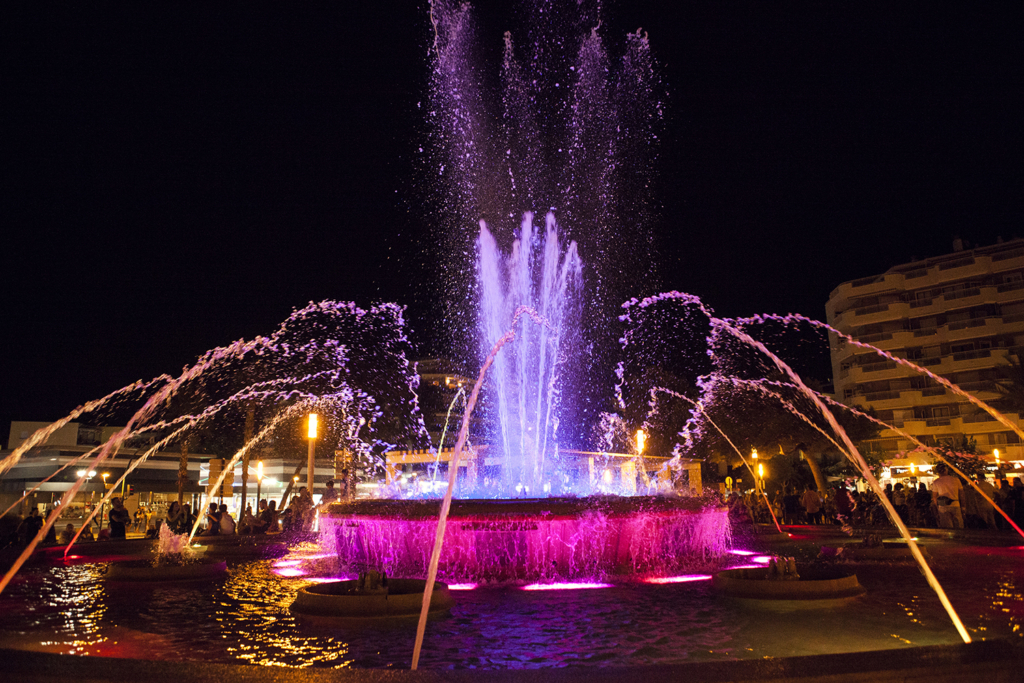 Finally, at Francesc Germà Square –in the closest end of Passeig Jaume I to the monument of Pilons–, tourists and locals meet up to contemplate the superb Luminous Fountain. This spectacular construction provides a programme with 210 water combinations thanks to the 100 streams it produces, which perfectly executes its rhythmic combinations as it follows the music.
Thus, if you'd like to discover a unique and refreshing show, visit the Costa Daurada's capital city every summer night; the Fountains of Salou are waiting for you!
More information and timetable here